The 15th European Wave and Tidal Energy Conference
EWTEC2023 | 3rd – 7th September 2023 in Bilbao, Spain
Dear Member of the Renewable Marine Energy Community,
The University of the Basque Country (UPV/EHU) through the 'Bilbao School of Engineering', the first modern faculty of engineering in Spain, is delighted to be hosting the 15th European Wave and Tidal Energy Conference on 3rd to 7th September 2023, and welcoming the wave and tidal community in the Basque Country, located in the western Pyrenees, straddling the border between France and Spain on the coast of the Bay of Biscay. The largest city is Bilbao, awarded in London with the "Best European City 2018" prize by the international academy of Urbanism, counts with a population of approximately 350,000 inhabitants. Direct flights are available from numerous destinations from major European and international cities throughout the world, with the largest Atlantic port of Southern Europe.
The conference will be hosted at the Paraninfo Hall of the University, an emblematic modern building of approximately 9,000 metre squared, close to both the IBERDROLA TOWER and the GUGGENHEIM MUSEUM, designed by the laureated Portuguese architect Álvaro Siza, located in the centre of Bilbao within easy reach of public transport (metro, bus, tram, and taxi ranks within very short walking distances).
The commitment of the region to renewable offshore energy is already a real scenario which awaits a promising future after hosting ICOE 2010 in Bilbao and ICOE 2022 (San Sabastian). Supported by three main pillars -infrastructure, research, and training- it continues to grow and move in a sustainable way towards future changes in energy supplies. It is perfectly aligned with the Research and Innovation Strategy (RIS3) of the Basque Country with a specific priority area on wave energy, according to the Spanish Science and Technology plan. The Basque Government, through its Energy Agency (EVE) has been promoting ocean energy since 2004. Thus, in 2011, the first plant with unique characteristics in the world was launched, based on the use of wave energy through the construction of a new dike at Mutriku, which uses Oscillating Water Column (OWC) technology with 16 turbines and a total power of 300 kW. In 2016, the first floating wave energy device, was installed and connected to the grid at BIMEP (Biscay Marine Energy Platform).
Finally, it was also supported by the JRL-ORE (Joint Research Lab. on Offshore Renewable Energy), which counts on a number of national and international collaborative institutions such as universities, public administration, research centres, private companies and other associations, which have pledged their full support to this internationally renowned conference, so it would strongly contribute to the value chain in this strategic field.
We hope to see you all in Bilbao next EWTEC'23 !
Get EWTEC updates
Subscribe to our low-volume newsletter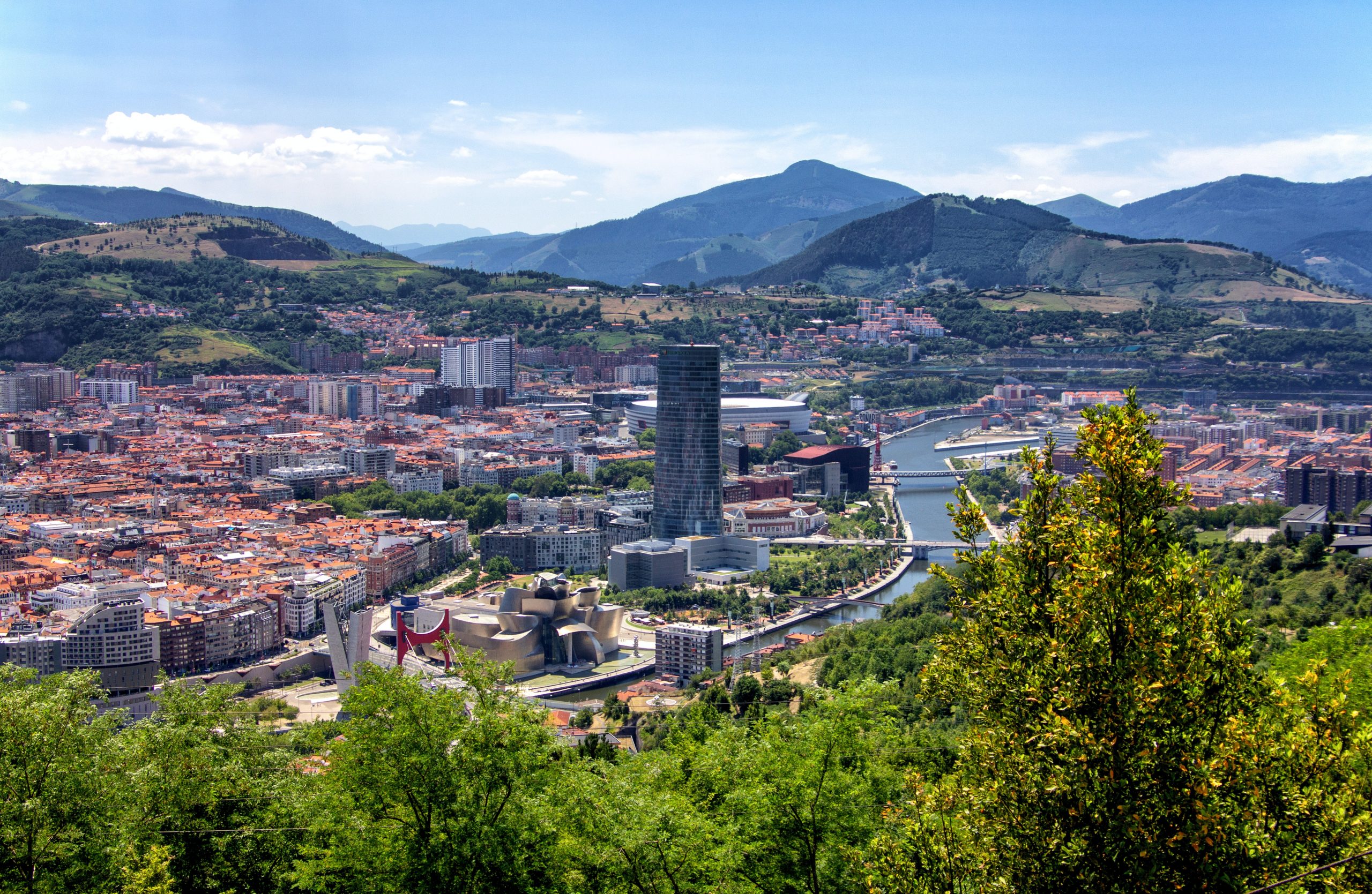 EWTEC 2023 TRACKS AND TRACK DIRECTORS:
Economical, social, legal and political aspects of ocean
energy

James Benhin

Peter Frigaard

Pablo Ruiz-Minguela

Jochem Weber

Environmental impact and appraisal

Arianna Azzellino

Juan  Bald

Andrea Copping

Jan Sundberg

Grid integration, power take-off and control

Pablo Eguia

Joao Henriques

John Ringwood

Eider  Robles

Operations, maintenance and decommissioning

Gregorio Iglesias

Jon Lekube

Tony Lewis

Station-keeping, moorings and foundations

Keri Collins

Philipp Thies

Iñaki Zabala

Structural mechanics – materials, fatigue, loadings

Sergio Camporeale

Shanshan Cheng

Elena Ciappi

Claudio  Lugni

Victor Petuya

Imanol Touzón

Tidal device development and testing

Jesus María Blanco

Daniel Coles

Maozhou Meng

Stephanie Ordoñez-Sánchez

Alberto Peña

Tidal hydrodynamic modelling

AbuBakr Bahaj

Gustavo Esteban

Tim O'Doherty

Tidal resource characterization

Luke Blunden

Cameron Johnstone

Allan Mason-Jones

Vincenzo Nava

Wave device development and testing

Claes Eskilsson

Luis  Gato

Martyn  Hann

Claudio Lugni

Yago Torre-Enciso

Diego Vicinanza

Iñigo Bidaguren

Urko Izquierdo

Iñigo Albaina

Wave hydrodynamic modelling

Jesus María Blanco

Deborah Greaves

Markel  Peñalba

Alessandra Romolo

Sara  Russo

Gareth Thomas

Siming Zheng

Wave resource characterization

Giovanni Besio

Pasquale Contestabile

Christophe Maisondieu

Markel  Peñalba

Diego Vicinanza
CONFERENCE SPECIAL ISSUE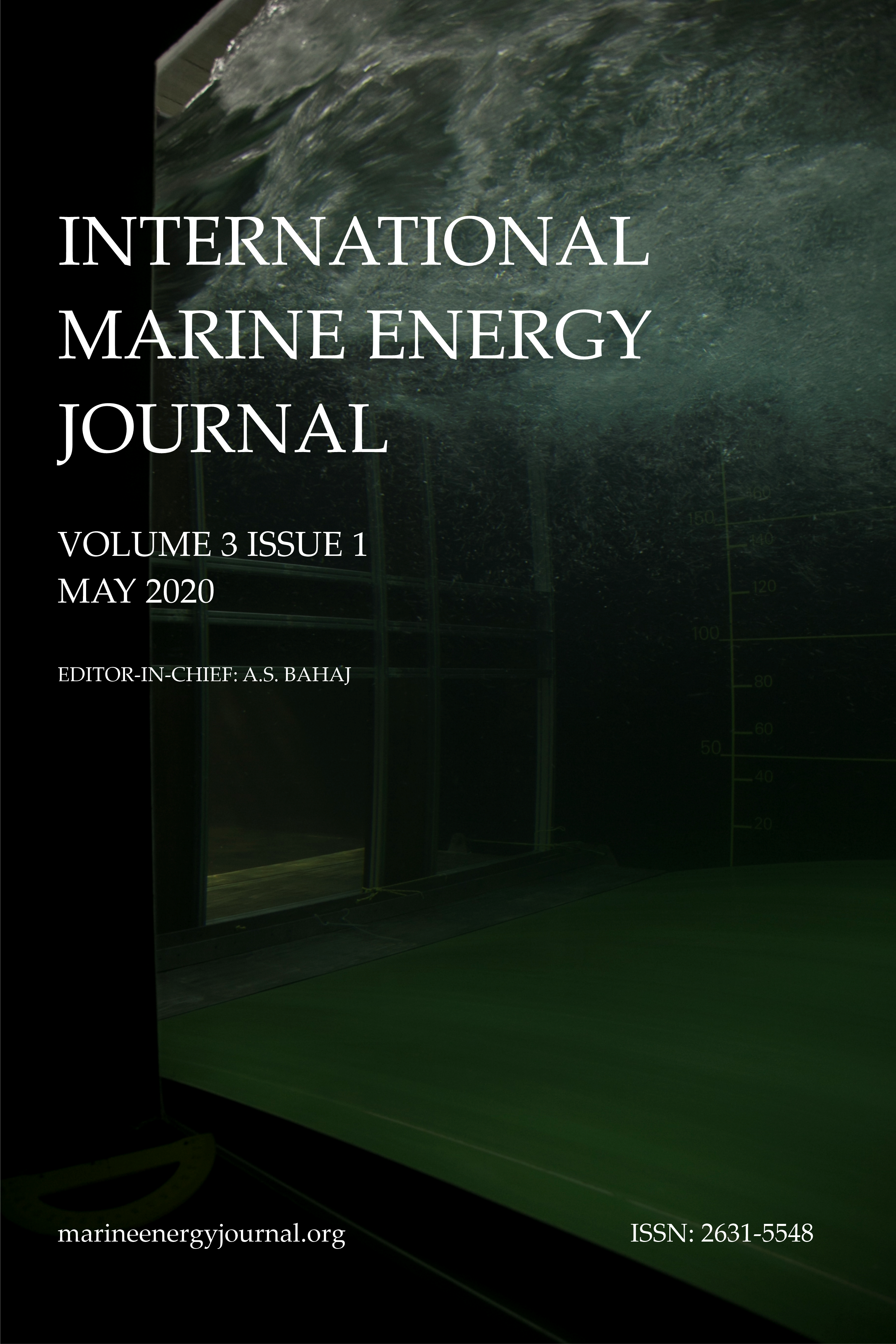 Outstanding papers will be selected and considered for review and publication in the International Marine Energy Journal (IMEJ). The IMEJ (ISSN 2631-5548) is the associated journal of the European Wave and Tidal Energy Conference with all papers given a unique doi number.
CONFERENCE VENUE

The conference will take place at the Bizkaia Aretoa (click here for a virtual tour), located in one of the most emblematic parts of Bilbao. The L-shaped building opens out onto the estuary and the Guggenheim Museum, right in the centre of Avenida Abandoibarra, between the Padre Arrupe footbridge and the bridge known as the Puente de Deusto.
See the plans below for the location of the main spaces (auditoriums, exhibition galleries and open-plan areas) within the Bizkaia Aretoa which will be utilised for EWTEC 2023.
Detailed location information will be circulated closer to the conference date.
If you have any questions please contact a member of the EWTEC 2023 events team through email at EWTEC2023@ewtec.org.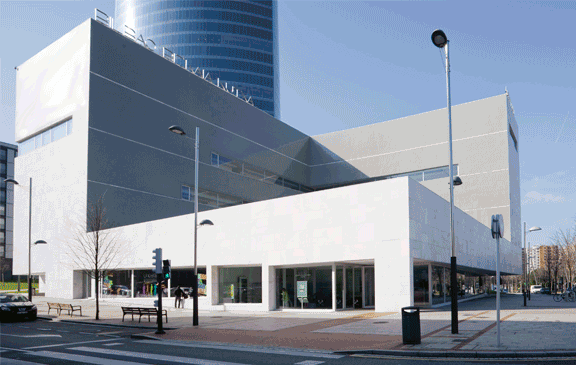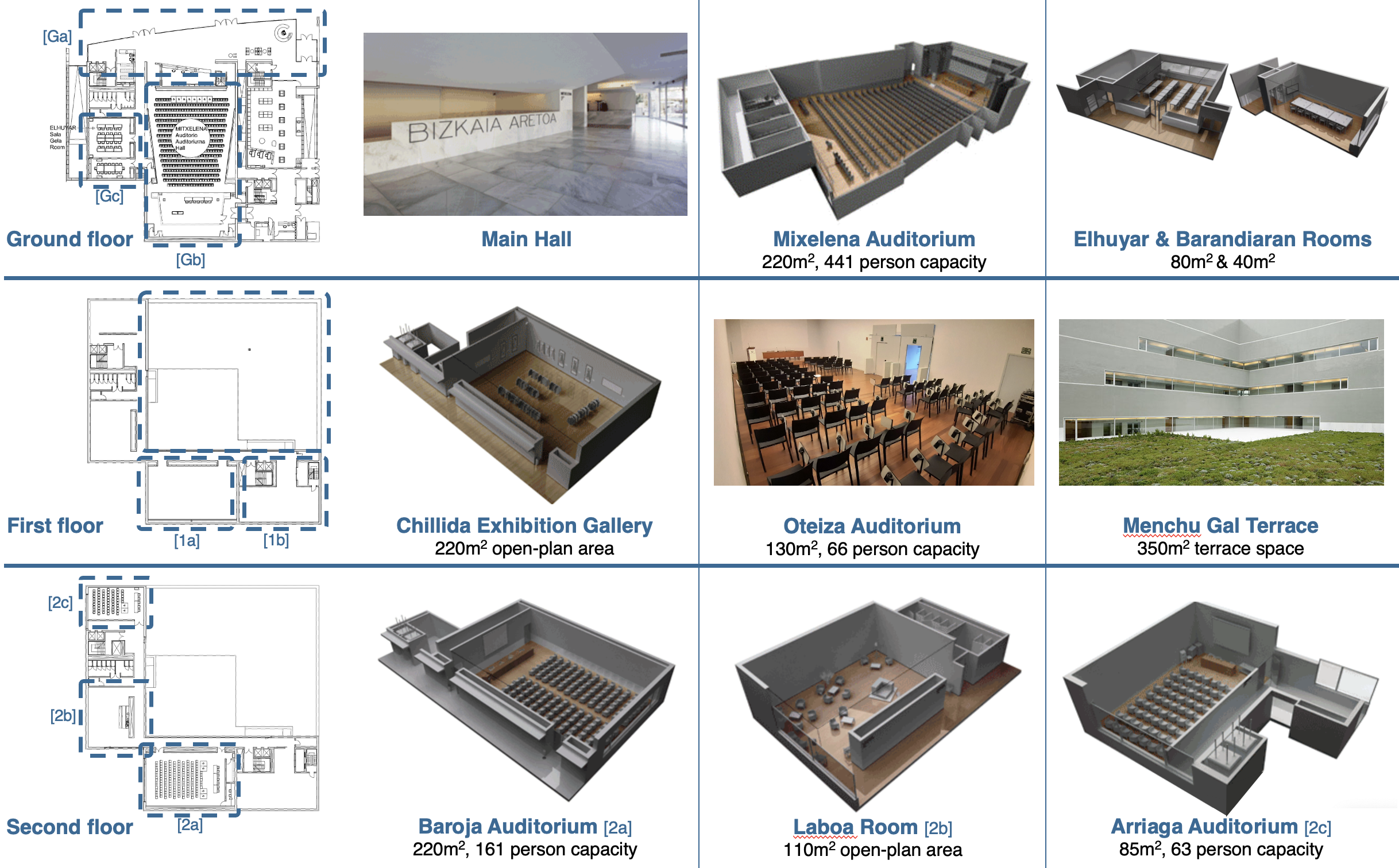 SPONSORSHIP AND EXHIBITION OPPORTUNITIES
We are delighted to be able to offer several exciting sponsorship and exhibition opportunities.
The University of the Basque Country's history attracts talented scientists in the search for innovative solutions to global engineering challenges. EWTEC 2023 is a unique opportunity to bring together hundreds of experts in the fields of wave and tidal energy, to the city of Bilbao. Benefits will include:
the chance to meet face to face with more than 500 experts in wave and tidal energy
the opportunity to strengthen your network and partnerships
the opportunity to promote your organisation's products and services to Europe's leading experts in a rapidly expanding sector
Sponsorship: The primary sponsorship packages are the Gold, Silver and Bronze partners – details of these exciting opportunities are summarized  in the table below, but for any further information or to discuss a tailored sponsorship package, please contact EWTEC2023@ewtec.org.
Several other modalities in sponsorship opportunities, such as handbook advertisements, are also available – please contact EWTEC2023@ewtec.org to enquire further.
Exhibition: Exhibition spaces are available for research institutes, universities and industrial professions. Queries relating to sales of exhibition spaces should be directed to EWTEC2023@ewtec.org. Costs range from €1375+VAT for 4sqm to €1480+VAT for 6sqm which includes
Conference registration (excluding the Conference Dinner) for one company representative
Listing in the confrence handbook, including a 50-word profile of company or products and contact details
A stand composed of white melamine panels in a shell scheme 2m x 2m or 3m x 2m, with a carpeted floor and lablel on one side in standard size vinyl.
Power box of 1.2 kW
1 glass table and two chairs
Wifi access
Industry sessions: Industry sessions and side events are a great opportunity for you to showcase your company or research. These sessions will be announced and incorporated in the conference printed programme. All submissions for these sessions will be sent to the Scientific Committee for approval.
Evening sessions (up to 100+ people) are priced at €2500+VAT. Queries relating to Industry sessions/Side events should be directed to EWTEC2023@ewtec.org.
More information about these opportunities can be found in the EWTEC23 Book of Sponsors, or by contacting EWTEC2023@ewtec.org.
COVID-19 ADVICE
What you can do – While restrictions have now been lifted and large events are once again able to operate, there are measures we can all take to make EWTEC 2023 safer for everyone. Vaccination provides the best protection against COVID-19, and having both doses of the vaccination can significantly reduce transmission. Therefore, and out of respect to everyone attending, we would strongly recommend those with vaccinations still outstanding should undertake these before the event if possible.
We would also strongly recommend that all attendees – whether it has been possible for them to arrange vaccinations or not – take a lateral flow COVID-19 test, returning a negative result within the 24 hours prior to the event. We're sure you will agree that if each of us follows these measures, we can come together knowing we've taken steps to protect each other at the same time. This advice is informed by current local and national public health guidance which may be subject to change. Any updates will be published on this website.
What we are doing – Social distancing is no longer a legal requirement, and would be very restrictive if introduced for EWTEC 2023. Therefore, unless guidance changes, we will not apply social distancing. The venue will be following government guidance in regards to the wearing of masks. We will remind delegates of the latest advice, which may change from that currently issued, ahead of the conference. As things stand though, we will not enforce the wearing of masks.