The 15th European Wave and Tidal Energy Conference
EWTEC2023 | 3rd – 7th September 2023 in Bilbao, Spain and online
CONFERENCE REGISTRATION
EWTEC 2023 conference registration via the online payment is currently closed and will open shortly with early bird registration due to be available until 24th June 2023.

RATES & DEADLINES
As you can imagine, planning a large-scale event can be challenging. The EWTEC 2023 team want to provide the best event experience possible for delegates however they choose to attend. Therefore, those wanting to attend (either in person or online) are strongly encouraged to register by 30 July 2023 to assist with event planning.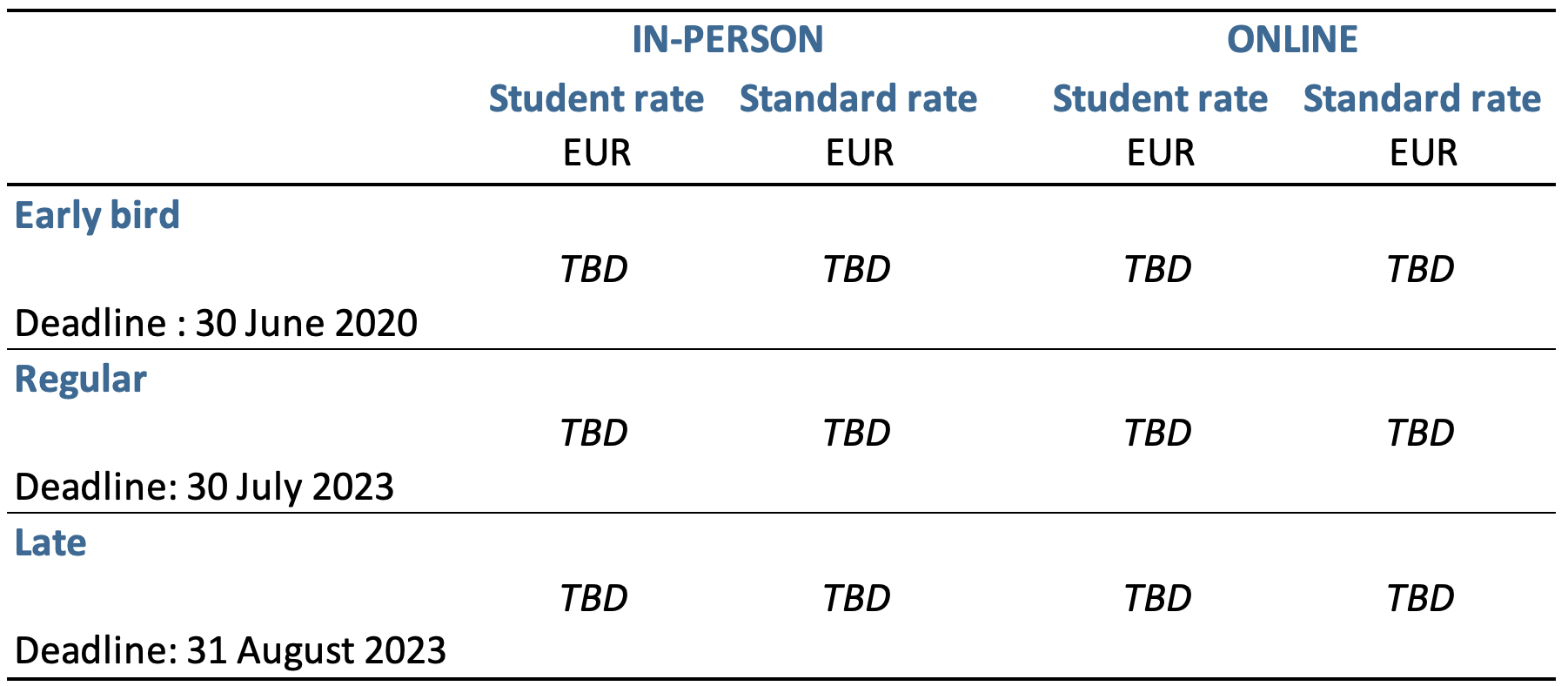 Please note there is a requirement for there to be at least one delegate registered for every accepted paper. Delegate Terms and Conditions for EWTEC 2023 registration. Registration rates are in Euros (€, EUR).
If the event cannot take place in person and is hosted fully online, delegates who have registered for an in-person ticket will receive a refund of 20% of the registration fee. Delegates will not be entitled to a full refund of the registration fee if they decline to attend any event hosted online.