The 15th European Wave and Tidal Energy Conference
EWTEC2023 | 3rd – 7th September 2023 in Bilbao, Spain
WELCOME FROM THE EWTEC CHAIR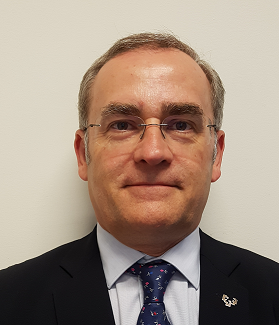 Dr Jesús María Blanco Ilzarbe – EWTEC 2023 Chair
Associate Professor at the University of the Basque Country, School of Engineering, Fluid Mechanics Department and lecturer at the Open University 
Jesús M. Blanco (PhD) is Associate Professor at the University of the Basque Country, School of Engineering, Fluids Mechanics Department from 1993 and lecturer at the Open University since 1997. MSc by Research in 2009 (School of Engineering, Cranfield University, UK). Responsible of a Doctorate course since 1999 focused on computational fluid dynamics (CFD) and assistant lecturer in Cranfield University from 2008 where he has been doing several research stays since 2008. Current research interests are focused on CFD models, blended learning and educational innovation projects. 
THURSDAY 7  SEPTEMBER 2023
Closing ceremony with the EWTEC 2021 Chair, Associate Professor Jesús M. Blanco and Chairs of EWTEC 2025 (Madeira) and EWTEC 2027 (to be announced at the Gala Dinner).